Back to School Competition Week 4 Winners
We are pleased to announce that the winner of the final Cathedral Financial Consultants Back to School Competition from The Argus is Rachel Kelly.
The Winner of the Drogheda Independent competition is Deirdre Woods, pictured below with her sons Max and Alex, and John Gallagher.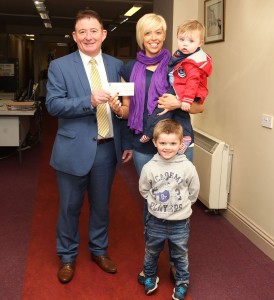 Deirder Woods from Grangebellew with her boys Max and Alex.
Congratulations to all of our our winners over the last few weeks. We hope you enjoyed the competition!