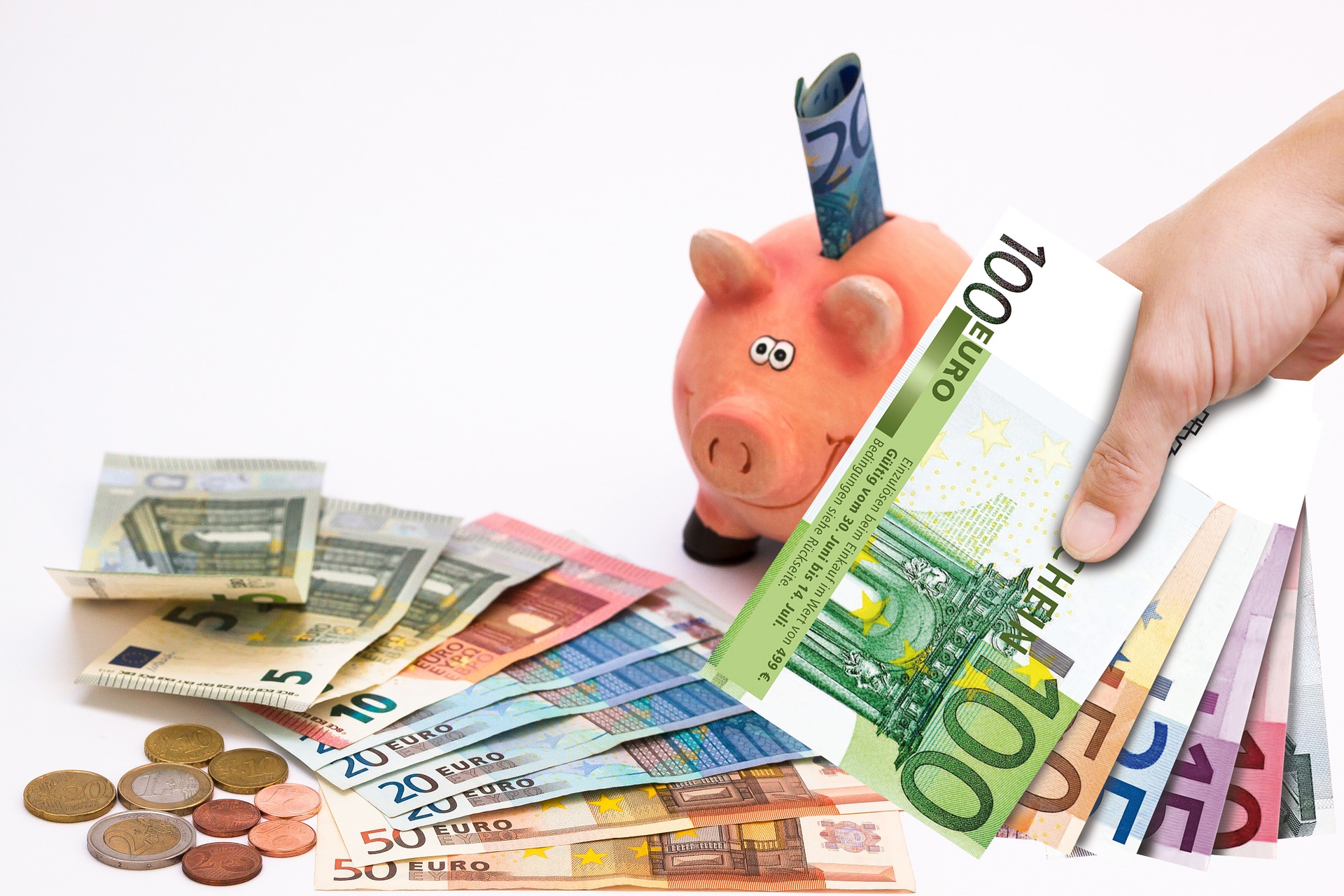 Our latest post is by Paddy Keenan, one of our Financial Advisers, here at Cathedral Financial Consultants Ltd. 
Your pension is probably the most significant financial undertaking you will ever make, which is why you really should understand the basics. Only 200,000 Irish employees have defined benefit pension schemes, and only 700,000 contribute to a defined contribution pension scheme. But will those contributions be sufficient to fund your retirement? Most people can't answer that question, as the verbiage in pension literature tends to put most of us to sleep. However, unless you have won the lottery and invested wisely, you really have to understand the basics of your pension plan.
Ireland has – without a doubt – the most lucrative pension system in the world, but most people simply ignore it. The Personal Retirement Savings Accounts (PRSAs) came out 15 years ago – around the same time as Special Savings Incentive Accounts (SSIAs) -, with a 1% limit on the annual management fee, and commissions of 5%. PRSAs were portable, which meant that it could accompany people when they changed jobs.  More than 1.2 million people opened SSIAs, but most remained ambivalent towards PRSAs. Even today, half the working population still ignores PRSAs.
Understanding Pensions
Ireland is currently home to 667,000 citizens aged 66 or older. By 2026, the number will rise to 767,300 and by 2050, this number will exceed 1.8 million. Sixteen percent of Irish citizens will be of retirement age. In 2010, one in every 7 adults was retired. By 2051, there will be one retired person for every two workers. The government will have to fund it. Exchequer funds are currently €238.30 per week. Who knows what it will be by 2051? With the predicted reduced workforce, the Government may not be able to afford state pensions. Currently, it is hard for many to survive on the €238.30 per week. In the UK, the NHS recently published a report stating that the average life expectancy for men will be 85.7 years and for women, 87.6 by 2030. As such, it will take some serious planning to fund pensions to last for a minimum of 20 years. It makes sense to invest in a pension, even when you're in a lower tax bracket (20%). Here's why:
It only costs you €80 for every €100 invested, which means that you will only start losing money if the fund drops by 20%. At the higher tax rate, it makes even more sense. There are indications that relief will be reduced in the next few years, but it makes sense, even at the 20% rate.
Pension fund growth is tax free.
You can take 25% of your fund as a tax-free lump sum (up to €200,00 maximum) when you retire. The maximum allowable is €2 million, and if you have that much, you can take an additional €300,000 at 20%.
New legislation demands that all companies nominate an insurer for pension contributions. Furthermore, they have to provide a facility that deducts the contributions directly from employees' salaries. Government may force employers into auto-enrolment, which might cause them to pay the minimum 4% contribution and employees to pay 2% contributions, initially. Inflation is another important factor to consider when it comes to your contributions, as it causes purchasing power to decrease over time, thus eroding investment returns and real savings. Inflation has averaged approximately 4% a year since 1925. At that rate, it means that if you currently need €50,000 to fund your retirement, you will need €115,000 by 2037 and €175,000 by 2047. For every 10 years in age, your pension contribution limits will change and your net relevant earnings should increase by 5% on the previous age bracket.
How to set up a pension plan
When you consider setting up a pension plan, you will want to consider these four main components:
The reputation and strength of the insurer that administers the fund.
The company's performance, as well as that of the fund/s that maintain the pension contributions. Fortunately, we're in a 8-year bull market, which casts a healthy glow on performance. Due to the vast choices, most investors opt for simple five fund 'managed' structures offered by leading insurance companies with varied risk categories.
Determine your own risk category based on annual performance. When you choose the Lifestyle option, you will find that younger contributors have higher risks, and it becomes more cautious as you age. The European Securities and Markets Authority (ESMA) defines risk categories for all stocks on its database. It also controls the European Rating Platform (ERP), and provides free access to up-to-date rating outlooks of all public companies as well as credit ratings.
It rates each public company and categorises it according to the ESMA-designated lanes of differing risk categories. Emerging markets, energy and technology stocks and BRIC countries (Brazil, Russia, India and China) would typically be included in the highest risk category, while government bonds and cash funds would be in the lowest risk category. Consider which category suits you, rather than individualising your stock selection. 4. Fees and commissions payable to the broker or intermediary who set up the pension plan.
Self-employed individuals, business owners, or company directors have access to a range of highly tax-efficient schemes, ranging from Self Invested Personal Schemes (SIPs), to Self Directed Trusts and Small Self Administered Pension Schemes (SSAPs) that avail the investor of incredible options that may be leverage borrowing on a 30 / 70% basis. That means that, since banks are lending again, you can use 30% of your pension fund to buy an investment (property, non-property or commercial syndicate). Seventy percent of the loan for the investment will be funded by your tax free pension contributions and rental income, and there is no capital gains on the sale of the investment, which is part of your pension. Since it is in your trust, your family will inherit it on your demise. This system enables you to make larger investments, which can then be used towards future loans. A married 55-year old man who earns €100,000 a year and has no pension, may have a company that can invest €187,440 a year into his SSAP for the next ten years, provided his company makes sufficient profits.
Besides the complex pension options above, and the €115,000 salary that might be considered as a personal pension contribution, two more options exist, namely defined contribution and defined benefit schemes. Defined benefit schemes dictate that employees must receive one and a half times their annual salary as a tax-free lump sum on retirement as well as 66% of cases (50% in public sector) of their final year's income, irrespective of the performance of the fund to which either the employee, or the employer, or both have not contributed. This obviously only applies to individuals who have completed forty years of service, or who have reached retirement age. Defined contribution pensions are available through companies or through group pension arrangements, which are the mechanism behind Self Invested Personal Pension Plans, Small Self Administered Pensions (SSAPs), behind Personal Pension Plans, Personal Retirement Savings Accounts (PRSAs), Additional Voluntary Contributions (AVCs), and Executive Pension Plans.
The individual or company will decide the annual salary percentage contribution, which is why it is called a defined contribution. The income due on retirement is not guaranteed, but will be determined by the size of the accumulated fund at maturity or retirement. It is dependent on the costs associated with the fund as well as the vagaries of the market. For that reason, it is important to rigorously review all defined contribution pensions annually to determine your pension's progress. Assess whether it has grown or whether you need to make greater contributions, or even switch funds.
The Additional Voluntary Contributions (AVCs) scheme allows you to supplement your pensions through an additional tax saving on both defined contribution and defined benefit schemes. You can ensure that there is enough money left in your defined contribution to fund your retirement by taking the right steps now. Consider the age thresholds, and implement AVCs if you can afford it. While it is tax efficient, you may have more pressing priorities, but don't procrastinate.You're never too young to start a pension fund.
Since the Central Bank of Ireland took over the regulation of investment intermediaries and insurance brokers, there have been several changes. As the key person in your future financial planning, your financial adviser should provide you with a Terms of Business on your first meeting. The document should outline the investment and insurance agencies the adviser maintains, as well as how he or she earns fees. In most cases, insurance companies pay advisers, which makes them tied agents. Compliance is of major importance. While the consumer, intermediary and insurance company may view it as paperwork, it really is designed to ensure honesty, integrity and probity. It has to be done.
To discuss your pension options please contact Cathedral Financial Consultants Ltd today  on 1850 60 65 70  or  info@cfc.ie.