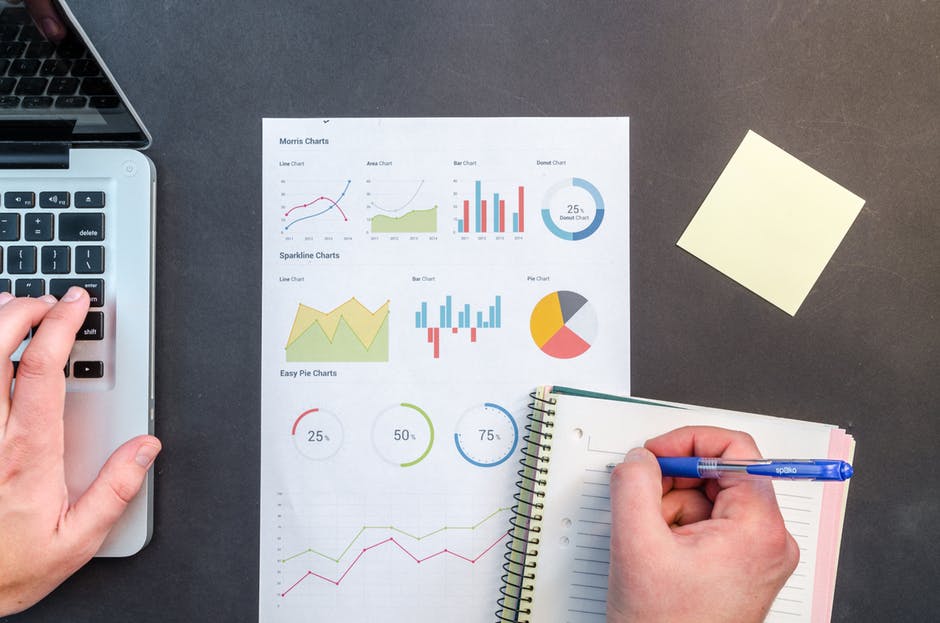 Want to know the latest business news for Ireland? Good news, we've got it right here!
96% OF BUSINESSES ACROSS IRELAND ARE STABLE OR GROWING
In early November, InterTrade Ireland released their latest Business Monitor based on more than 750 business managers across the island of Ireland. It revealed that 39% of business in Ireland are in growth mode and an additional 57% are in a stable position. Companies engaging in cross-border trading are faring well with half enjoying growth. However, this has not converted into a similar growth in employment with approximately 7% seeing employment levels increasing in the past three months.
Almost 90% of businesses are at close to or at full capacity which may explain the lack of growth in recruitment despite a positive market background. Other difficulties faced by businesses include recruiting appropriate skills and increasing overhead and supply chain costs. 95% of businesses are still not actively planning for Brexit with 22% overall and 41% of cross border companies reporting that Brexit is having a negative impact on their business. Strategy and Policy Director at InterTrade Ireland, Aidan Gough commented that whilst it is important for businesses to concentrate on the day-to-day running of their businesses, it is also important for them to look strategically at the possible implications of Brexit.
IRELAND 17th IN GLOBAL RANKING FOR EASE IN DOING BUSINESS
The World Bank's has placed Ireland in 17th position (of 190) – moving up one place since the last report – on the ease of doing business scale. In the Eurozone Ireland ranks 4th ahead of France and Germany and 7th in the European Union. Ireland has improved or maintained its ranking in comparison to the 189 countries in respect of 7 out of 10 indicators.  Areas assessed in the report include starting a business, dealing with construction permits, property registration, contract enforcement and resolving insolvency and labour market regulation. Minister for Finance Paschal Donohue commented that the improvement in ranking position is a positive reflection of the business environment for Irish SMEs and that while the report shows favourable conditions for entrepreneurship in Ireland there is always scope for improvement.
IRELAND MORE SUSCEPTIBLE TO EXTERNAL SHOCKS THAT OTHER EUROZONE ECONOMIES
A new research paper prepared by economists at the Central Bank has revealed that global economic shocks have a potentially greater impact on Ireland than on the US or other European economies. Furthermore, the Irish economy is more exposed to US interest rate tightening and sterling exchange rate depreciations. The research paper examined the effects of large global shocks on the Irish macroeconomy using the global vector autoregression (GVAR) model, and considering the economic response to five distinct shocks using quarterly data from 1980 – 2016.
It found that Ireland is relatively more exposed to US interest rate tightening, noting that a shock increase of 25 basis points to the US short-term interest rate is estimated to see Irish GDP decline by -0.56% after eight quarters, with the loss estimated to be -0.6% and statistically significant in the long run. The economy is also vulnerable to a shock depreciation in the sterling-dollar exchange rate, equivalent to a currency devaluation of 15%. This would see Irish output peak at an increase of 0.5% after two quarters, declining to baseline levels over the next eight quarters. However, Ireland was found to be relatively less exposed to a rise in global oil prices, while a reduction in Chinese output was found to be "moderately positive but insignificant" initially.
TECHNOLOGY COMPANY XILINX TO INVEST $40m IN IRISH HEADQUARTERS
In early November, the technology company, Xilinx, which set up in Dublin in 1995,  announced plans to invest $40m (€34m) in an initiative to expand its research, development, and engineering operations at the company's EMEA headquarters in Dublin and Cork. As part of this expansion the company is recruiting 75 silicon and electronics engineering staff for its headquarters in Dublin and engineering centre in Cork. 25 more roles will open up across a range of disciplines, bringing total workforce to just over 400.
The new investment and recruitment will support the company's research, development and engineering work for advanced technologies and products including the application of artificial intelligence and machine learning in key strategic markets such Tánaiste and Minister for Business, Enterprise and Innovation, Frances Fitzgerald T.D.  described the new investment and recruitment as a ''vote of confidence in Ireland and, in particular, in the attractive eco-system we have created for companies in the ICT sector''.  The investment is being supported the the Irish government through IDA Ireland.
IRISH M&A DEALS GROW BUT VALUES FALL
The number of announced mergers and acquisitions (M&A) with Irish involvement has increased by 8.5% in 2017, though the sum of money involved in the deals has increased considerably.  The figures reveal that to October 26th, 320 deals have been announced in comparison to 295 to the same period last year. However, the cumulative amount of money has fallen to $22.6bn from $51.1bn
Sources within the industry have attributed the slowdown in part to a crackdown on so-called "inversion" deals by the US Treasury. These rules scuppered plans for Pfizer to merge with Allergan but the €25bn merger between Johnson Controls and Tyco – the largest monetary deal with Irish involvement last year – went ahead. The most lucrative deal on the list in 2017 is the €5.6bn acquisition of certain parts of Irish-based Medtronic by Cardinal Health. The largest deal involving an Irish-listed company is CRH's pending €2.9bn acquisition of US cement maker Ash Grove.
IRISH HOUSEHOLDS UPBEAT ABOUT ECONOMIC ENVIRONMENT
The latest Bank of Ireland Economic Pulse (conducted with 1,000 households and over 2,000 businesses) was released at the end of October. The Economic Pulse came in at 90.5 in October, which was up 1.7 on the previous month but 4.0 lower than the same time in 2016.  The Consumer Pulse stood at 97.3 in October 2017, up 2.0 on September's reading and 4.4 on a year ago. Households were more positive about the economy and the outlook for unemployment in October,  which helped the index recover some of the ground lost in September. Consumer assessment of their own financial
situation changed little as was buying sentiment with more than a third (37%) considering it a good time to purchase big ticket items; up 1% on the September Figure. Bank of Ireland say the business picture was mixed across the regions in October, whereas households around the country were more positive about the economic outlook though their assessment of their own financial prospects was little changed for the most part. This was despite the changes to social welfare payments and income taxes outlined in Budget 2018. House price and rent expectations were in firm positive territory in each of the four regions in October and up on the month in all apart from Connacht/ Ulster.
FURTHER REDUCTIONS IN IRISH HOUSEHOLD DEBT
A new Central Bank report, focussing on the second half of the year, shows a further reduction in the balance of outstanding household debt to €142.7bn representing a 2.5 year-on-year decline and an almost 30% decline from the 3rd quarter 2008 peak (€203.7bn). The household debt-to-disposable income ratio has also shown an improvement in the sustainability of household balance sheets, falling from 155.4% in the first quarter 2016 to 145.2% in the first quarter 2017, the lowest level since the third quarter 2004. The improvement is comprised an increase in disposable incomes, accounting for up to 6%, and a decrease in debt, accounting for up to 4%.
The data also shows that both approvals and drawdowns for new mortgages are experiencing strong growth according to the BPFI figures. New loan approvals totalled 11,872 accounting for €2.5bn in the second quarter 2017, increasing 25% yoy in volume and 32% yoy in value. New mortgage drawdowns stood at 8,000 in the second quarter 2017 accounting for €1.65bn, increasing 18% yoy and 28% yoy respectively. The flow of new mortgages is focused primarily on the First Time Buyer segment, accounting for 49.8% of new mortgages, while movers accounted for 30.7%, Residential Investment Loans accounted for 4.3%, while re-mortgages and top-ups accounted for 8.4% and 6.8% of new loans respectively. Goodbody Stockbrokers commented that whilst the level of household debt, in a European context, remains high, the latest Household Credit report shows further reductions in the size of household balance sheets with household debt becoming more sustainable and a mortgage market that is at its healthiest since before the crash.