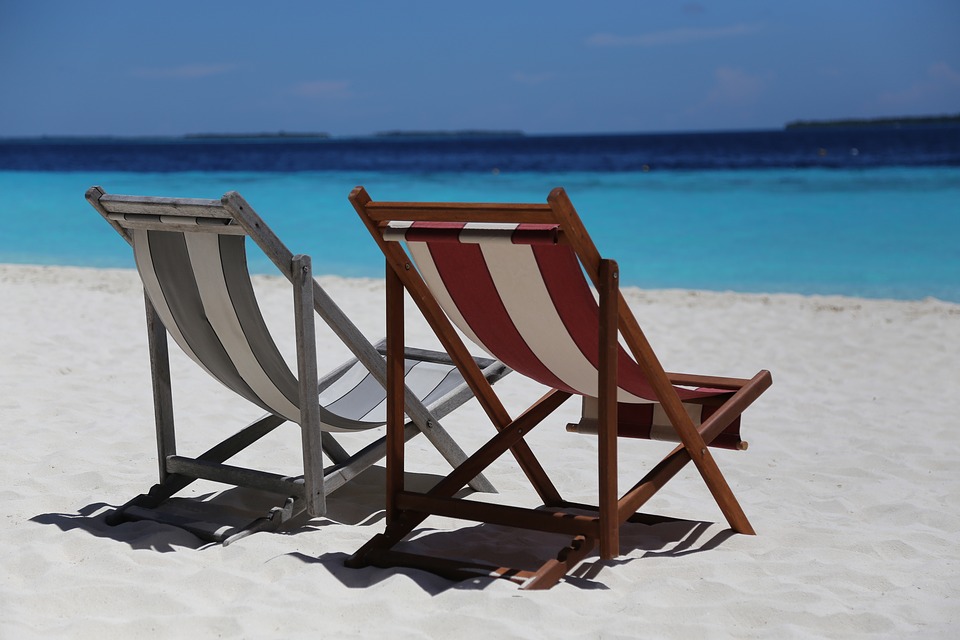 Do you wish to enjoy a peak summer trip with the family in 2018? Looking to save some money? Then now is the time to book your getaway!
According to Sarah Slattery, founder of thetravelexpert.ie, most of the popular holidays are already booked up. However, you can still snag some early booking discounts of up to 25% if you hurry, as some might run out in days or weeks.
Clickandgo.com offers savings of up to €150 per person on early accommodation bookings. The earlier the bookings, the better the savings. An example of one of the company's recent offers would be a week-long four-star, self-catering family holiday for two adults and two children in the Algarve for as little as €1,399, or a week-long three-star, self-catering Lanzarote holiday in June for only €1,269. The prices include flights and transfers from Dublin and seven nights' accommodation, but not checked-in baggage.
Airport transfers and check-in baggage can quickly add up to a few hundred Euro on top of the cost of your holiday, so be sure that you compare packages carefully. When it comes to accommodation, cheapest rates are often non-refundable, so if you book early, be aware of the terms in the event that you have to cancel. Portuguese and Spanish summer holiday prices have increased significantly in recent years. A couple with three children could easily pay well over €5,000 for two weeks in Costa del Sol in July, or over €4,000 for a four-star holiday in Algarve.
If you want to travel to Spain, avoid the tourist hotspots like Malaga and opt instead for Vigo or Bilboa.  Ryanair offers flights from Dublin to Santander Airport near Bilboa and to Vigo and Aer Lingus also flies from Dublin to Bilbao and to Santiago de Compostela near Vigo.
Another great option in Spain is Catalonia. The political unrest in Catalonia could impact on the price of holidays in Tarragona, a port city in Catalonia, causing prices to work out cheaper than at other spots in Spain. Instead of the Algarve, you may consider the coast between Porto and Lisbon as an alternative. This area offers significantly cheaper meals and beer than your traditional Portuguese hotspots. Ryanair offers flights from Dublin to both Lisbon and Porto. Although Ireland did not qualify for the 2018 World Cup, the competition might still work in our favour, as there should be less competition for Portuguese and Spanish rooms that are usually taken up by German fans.
Of course, this does not mean that you'll be too late to pick up a good deal on a short-haul trip if you're only able to book in February or March. Many companies will still have a few lastminute deals available. With more people booking long-haul trips, there will be more short-haul deals available. Over the last few years, airlines have increased the number of flights they offer to long-haul destinations, which made it easier for travellers to jet off to far-flung locations.
Holidays to Portugal and Spain may not be that much more expensive than one in Europe and if you are lucky you may get a deal that makes it even cheaper. Several airlines are opening up a number of new flights in 2018, which means that Irish holidaymakers will be spoiled for choice when it comes to direct flights; one of which includes a flight from Dublin directly to Philadelphia. This flight will be available through Aer Lingus from March 25th and will run four times a week and a daily summer service from May 18th. They will also offer a direct flight from Dublin to Seattle starting on May 18th, running four times a week.
Air Canada will be travelling from Dublin to Montreal and from Shannon to Toronto during summer, offering four flights a week. This is an addition to their current direct flights from Dublin to Toronto and Vancouver.
Cathay Pacific will be flying directly from Dublin to Hong Kong four times a week, starting in June. It will be the first ever direct flight offered from Dublin Airport to Asia-Pacific. With the increased availability of flights to North America, costs of travelling to the US have decreased significantly. However, it is important to consider on-the-ground costs.
While parts of America are cheap, some parts can be expensive, especially Las Vegas, Los Angeles, San Francisco, Miami and Orlando. Instead, use Los Angeles and San Francisco as a gateway to rural Nevada and Salt Lake City. In terms of on-the-ground costs, Asia (Vietnam, Cambodia and Thailand in particular) might be a cheaper option than the US. South America and Thailand offer good value when you want to take advantage of the lower long-haul travel costs.