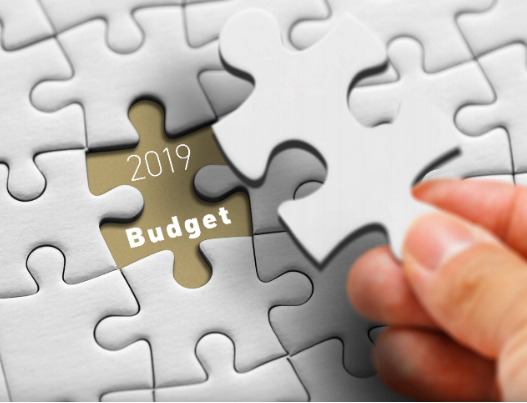 The impact of the budget on people's income will generally be modest.
Middle-income earners and two-income families were the main, albeit modest, beneficiaries of Budget 2019 with a combination of USC cuts and a widening of the top income tax. Increased numbers will qualify for schemes and payments such as the affordable childcare schemes, which will make a significant increase to some families.
In his second Budget, Minister for Finance Paschal Donohoe also announced a raft of measures to tackle the housing crisis, including €1.25 billion allocated to build 10,000 social homes in 2019. He also introduced a Rainy Day Fund of €1.5 billion to increase the State's resilience to larger economic shocks.
The biggest revenue-raising measure and the one that drew the ire of the tourism and hospitality sector was an increase in the VAT rate from 9% to 13.5%, which is expected to net the exchequer nearly €466 million a year.
He also increased the earned income credit for the self – employed by €200 to €1,350, still falling short of PAYE parity of €1,650.
There aren't too many losers, apart from the beleaguered smoker, those buying diesel cars and the likelihood that the VAT increase will lead to higher prices for a meal out or a night in a hotel.
Health
Prescription charges >70's reduced from €2 to €1.50
Drug payment scheme threshold lowered by €10, to €124
National Treatment Purchase Fund 36% increase in allocation
€150m more for disability services next year
€20m in extra allowances for nurses in March 2019
€75m to reduce waiting lists
Excise & VAT
20 cigarettes increase by 50 cent
All cigarettes sold < €11 will have the same excise as those above
Electronic newspapers VAT reduction from 23% to 9%
Printed newspapers VAT will stay at 9%
Education
€10.8 billion for Department of Education and Skills, increase of 6.7%
1,300 extra posts in schools next year • 950 Special Needs Assistants added in 2019
Capitation rate per pupil increases by 5% in 2019
Social Welfare
All social welfare payments will increase by €5 from March 2019.
Christmas bonus restored to 100%
Home carer credit increase by €300 to €1,500
Gardai & Defence
Garda Budget increases by 3.5% / €60m
800 new Gardai recruited in 2019
€29m for investment in Defence Forces announced
Families & Children
A new paid parental leave scheme is to provide two extra weeks leave in first year
Weekly qualified child allowance goes up by €2.20 for children under 12, €5.20 for those over 12
Affordable childcare scheme base income threshold raised from €22,700 to €26,000
Childcare funding up €90
SMES & Self-Employed
€950m to the Department of Business, Enterprise and Innovation, increase of 9%
National Training Fund levy to go up by 0.1% in both 2019 and 2020
Future growth loan scheme for SME, to be worth €300m
KEEP scheme ceiling on value of share options increases up to 100% of salary
3 year limit increases to life time limit
 3 year tax relief for certain start-up companies to be extended until the end of 2021
Social Housing
€1.25 billion allocated to build 10,000 social homes in 2019.
€121m for Housing Assistance Payment to support 16,760 tenants
€60m extra in capital funding for new emergency accommodation
€30m extra for homelessness services
€89m for 6,000 affordable homes
Brexit
€110m for Brexit measures across a number of departments, including customs
€57m extra funding will go to the Department of Agriculture in 2019
Farming & Rural
Introduction of the Beef Environmental Efficiency Pilot (BEEP) to further improve the carbon efficiency of beef production
€103.5 million for improvements in grant and premium rates for planting forests
Corporation Tax
12.5% corporation tax unchanged
Growth this year mainly due to changes in international accounting standards
One-off and is not included in 2019 projection
Justice
€60 million current expenditure to the broader Justice sector
Widen the Magdalen scheme
Provide additional asylum accommodation
Income Tax, Rate Bands, PRSI & USC
Single income lower tax band increases by €750 from €34,550 to €35,300
3rd USC band reduction from 4.75% to 4.5%
Self-employed tax credit rises from €1,150 to €1,350
2nd USC ceiling rises from €19,372 to €19,874
Climate Change
VRT relief for hybrid vehicles until 2019
1% surcharge for diesel vehicles across all VRT bands.
Ireland will no longer purchase diesel only busses after July of next year
Ireland will join Paris agreement initiative on 'green budgeting'
€164m investment in measures to achieve objectives
Capital allowances scheme introduced for gas-propelled vehicles and refuelling equipment
€70m for the Environment and Waste Management Programme
No increase in the carbon tax applied to fossil fuels including diesel
Infrastructure
€286m for investment in new transport infrastructure next year
€40m extra for pavement repair and works on regional and local roads
Tourism & Hospitality
9% rate will be raised to 13.5% from January raising €466m
€35m extra for more Targeted support for tourism sector
Arts & Sports
€126m for sporting initiatives
€41m for investment in clubs and facilities
9% Vat rate for sporting facilities to be retained
Landlords
Mortgage interest relief will rise to 100% from January 1st
Firm Relief
 Extended by four years to December 2024
A short-term tax incentive introduced for productions based in certain regions
Inheritance Tax
Threshold for Group A category increases by €10,000 to €320,000
Rainy Day Fund
€1.5 billion to increase the State's resilience to larger economic shocks
Funded from the Ireland Strategic Investment Fund
€500m added annually from the Exchequer beginning in 2019
Betting Tax
Increases from 1% to 2%
Commission to increase from 15% to 25%
Global Aid
Overseas aid set to increase by almost €110m
Disruptive Technologies Innovation Fund
€500m available for co-funded projects involving enterprise and research partners over the period to 2027
TAX CREDITS FOR YEAR 2019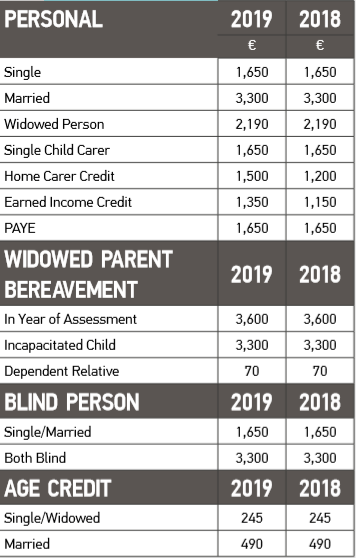 INCOME TAX RATES 2019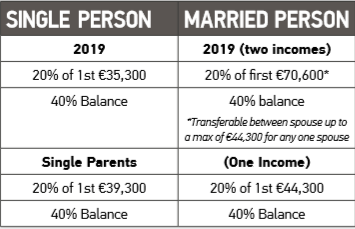 INCOME EXEMPTION LIMITS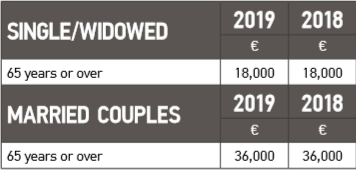 UNIVERSAL SOCIAL CHARGE

PRSI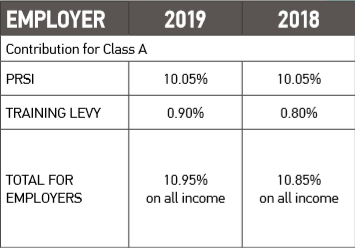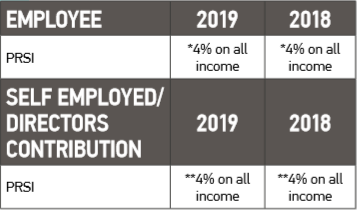 Please note that this Budget Briefing is merely a general guide and should not be used as a substitute for professional financial advice. Decision making should be based on sound professional advice, taking into account your individual circumstances. While we have made every effort to ensure the accuracy of this Budget Briefing, we do not take any responsibility or liability for any omissions or errors, losses or injuries cause.