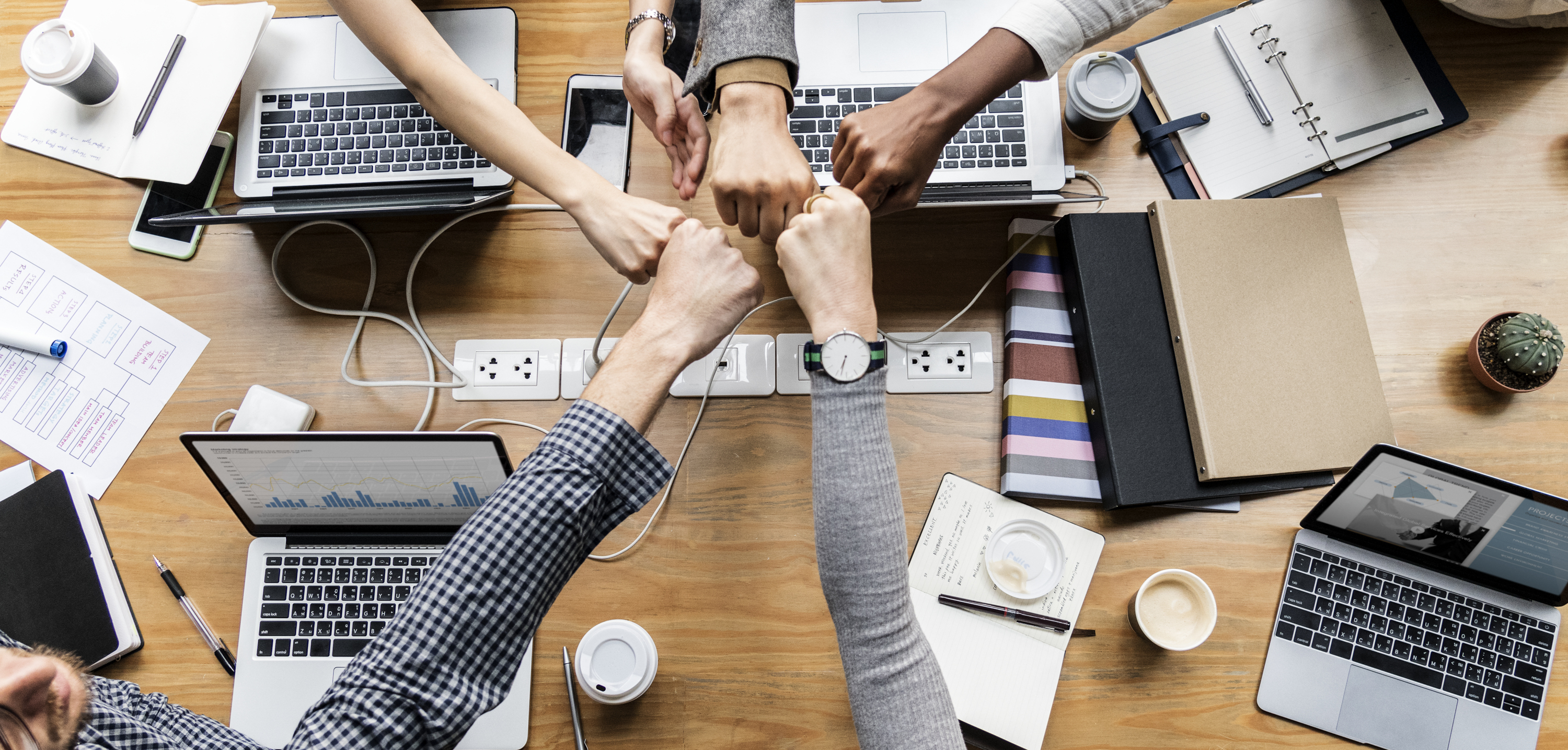 People working as teams sometimes adopt ideas that fail, simply because they do not think them through properly.
Working together by collaborating and sharing is intense, and can be a challenge. Disagreements at work generally boil down to interpersonal communication problems.
We should perhaps use our emotional and social skills to communicate, coordinate and solve problems through negotiation. Handling conflicts is the key to effective group decision making.
The best teams achieve success through active listening and absorbing information. While this seems natural to them, it is actually a complex task.
Fortunately, we can work on these skills until we achieve that level of success. Below is what a recent organizational behavioural research believes will make you a great collaborator.
UNDERSTAND YOUR COLLABORATIVE STYLE
Some people's ambition is to visit every country in the world and meet as many people as possible. They are spontaneous extroverts. Everything they say and do is genuine. Extroverts energise themselves by being in contact with others. They mix well at all levels and enable people to unite around shared ideas and values. In a word, they are 'other orientated' in the sense they thrive on the 'us' and not 'me' in groups.
If that doesn't sound like you, half the people in the world are somewhere on the other side of the collaboration spectrum. These 'introverted' people gain strength from being in the company of one other person, or simply being alone. They perform best in groups by sending thoughtful follow-up notes, and taking part in silent idea-generation pauses. These can slow the group decision-making process down so it makes mature, better decisions.
That's why it is important to know where you are on the introvert-extrovert scale. Then you will know which roles suit you best and can explain to fellow team members why. Your contributions will become more valuable when you 'play to your strengths'. All have contributions to make.
HOLD ON TO WHAT MAKES YOU UNIQUE
We have a natural affinity to 'like attracts like' but how much do we actually learn from maintaining the status quo. It's true, we may learn more by sharing with different people. We realise difference can be beneficial if one has an eye for detail while the other is strong on passion. If we are strong on finding resources we can help the team stay on track. The key is detecting the spaces between us and managing the gap.
UNDERSTAND WHAT YOU DO WELL
Collaboration is using our differences to achieve more than we could do on our own. The key is synergy, as opposed to being independent equals. We hope our team members will bring their experience to bear with their energy, creativity, and scope for the task. The watchword is 'interdependence', not 'independence'. Working in teams is about community and mutuality. We need each other if we are to achieve more. It may be our calling to pull this together.
RELATIONSHIPS ARE WORTH INVESTING TIME
Regardless of where we are on the introvert-extrovert scale, we do need to know our fellow team members better so we can trust each other. Doing something real together beats corporate 'ice breakers' hands down, and team-building exercises hardly feature. So why not sit down together with your colleagues and share interpersonal space. Invite them over to your place for dinner. The more you invest in doing things differently, the more you will bond. The secret is relating to each other, not doing something substantive.
HUNT DOWN ASSUMPTIONS
Many organisations put time into systems for collaboration, from Belbin team roles to project management or Agile. This can helpfully create a team "language" and build shared understanding. Keep in mind the obstacle is not difference but assumptions.
Often new forming teams dive into work, partly to avoid the anxiety of uncertainty and the painfulness of thinking, and partly for the reward of getting things done. However, teams that act before thinking often run away with ideas that don't stand the test of time.
HOWEVER, THERE IS ALSO SPACE FOR TOOLS
There are many digital tools we can use to improve the efficiency of group interaction. Here we think of Skype, Zoom, Slack, and so on. Sure these help us share information faster. However, they do not add value to what we share.
Simple may be better, and email and messaging groups may do the job. We should not be blind to technology per se. It must add efficient value to our group task. Indeed, it can get us into difficulties if silence replaces active conversations. Pick up a phone and call a team member if you sense technology is leading to communication breakdown.
DON'T EVER STOP BELIEVING
Your ability to read people and situations is infinite. Collaboration may be a new skill set, but working on it can stretch and build your business skills. So bring curiosity to the party whether you are extrovert or introvert. There is no limit to what you can learn, and no better way to do this than working with others.