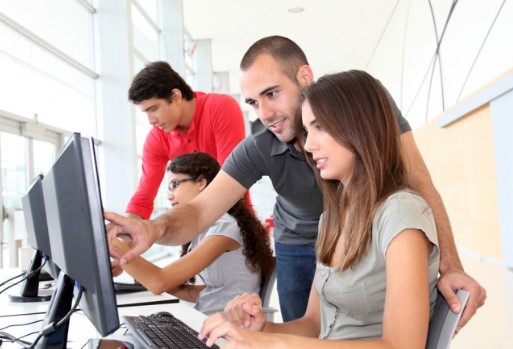 Google recently made world news when its employees took a stand against its poor handling of sexual harassment charges and walked out of the workplace.
This was after Google gave a senior executive who had been accused of sexual harassment a golden handshake of over $90 million.
This type of publicity is, of course, bad for the reputation of the company. Google's employees have demanded changes in the way that sexual harassment has been handled in the company in the past. There is no doubt that management will be keen to avoid a repeat of the bad publicity. So, they are likely looking at measures to ensure that there is no embarrassing recurrence.
What is Sexual Harassment?
The #MeToo campaign has drawn a lot of attention to incidences of sexual harassment. Employees are increasingly aware of their rights when it comes to dignity and safety in the workplace. When it comes to sexual harassment, not all business owners and managers are as aware of the rights of their employees as they should be.
Sexual harassment has a legal definition. It is in the interests of all employers to understand the definition and its implications. It is defined as "any form of unwanted verbal, non-verbal or physical conduct of a sexual nature, which has the purpose or effect of violating a person's dignity and creating an intimidating, hostile, degrading, humiliating or offensiveenvironment for the person."
Sexual harassment according to the law is any kind of sexual overture that is embarrassing or upsetting to the victim. This is, of course, a subjective view, and is dependent on the opinion of the victim. What the perpetrator thinks is of no consequence. A single incident of sexual harassment is enough to get the perpetrator into trouble.
Preceding cases give us some idea of how the courts view acts of sexual harassment. Cases that have been before the Workplace Relations Committee WRC make it clear that suggestive comments, such as an employee dressing to attract an employers' attention, all constitute sexual harassment.
What Are the Risks to the Employer?
As demonstrated by the Google case, ignoring allegations of sexual harassment can cause major reputational damage to the company and the brand, particularly in today's business environment where attracting and retaining talent is difficult enough. Companies who tolerate sexual misconduct will find it next to impossible to find and retain the skilled staff they require.
Under the Employment Equality Acts of 1998-2015, a victim of sexual harassment can make a claim in the WRC. Successful claims can result in reinstatement or re-engagement of the employee. Alternatively, they could receive up to two years remuneration with full benefits.
The highest awards are paid to victims that can prove that their complaint resulted in victimisation. The employer can also be held responsible for any serious psychological consequences arising from the said harassment.
The traditional view of the court, that employers could not be held vicariously liable for the actions of their employees, has in recent year been overturned. Employers who fail to take action to deal with, and prevent, sexual harassment in the workplace could be held liable for the actions of their employees.
What Should You Do to Prevent It?
As with all important areas of the business and, in particular, where it relates to Human Resources you should have a clear and principled policy in place. Go through your "Dignity at Work" policy and ensure that it is appropriate.
You can find some really useful online resources relating to both sexual harassment and bullying.
Training for business owners and managers is always helpful. It ensures that everyone knows how to deal with situationsas they arise. It also ensures that they deal with them in a uniformed manner. In larger organisations, it may be appropriate to appoint a designated person who can assist complainants.
Your workplace practices should support dignity for all. All employees should feel safe and supported when at work. This is not just about legal compliance but about a happy and healthy work environment.