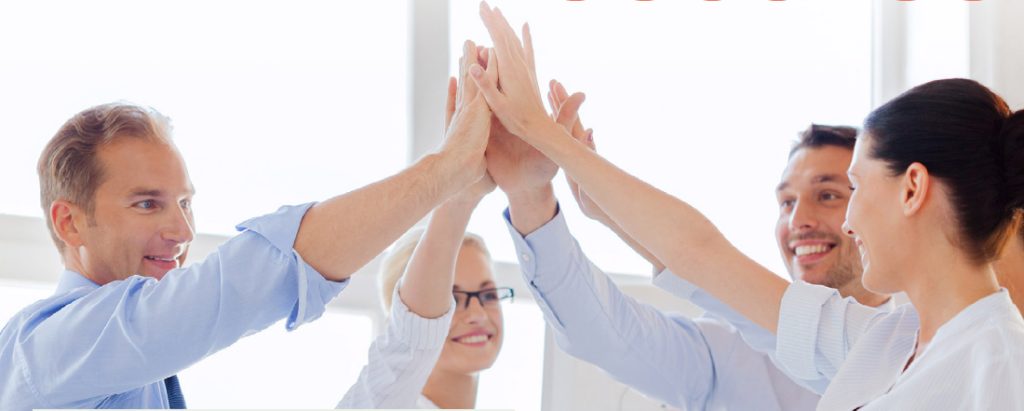 Happiness improves with practice. This is because it is a skill and not an emotion. So says Nataly Kogan, the founder happier.com, a learning and technology platform. Happier was founded early in 2013. Since its inception more than a million people have used it through the mobile app or its many training courses.
Kogan does not have unrealistic views on happiness. She has experience with just how tough life can be. Her family is Jewish and from the former Soviet Union. In 1989 to escape persecution, they fled their home, moving to the United States. As refugee's life was difficult and they were often hungry.
Kogan does not let such things get her down. She resolved instead to become very successful and she has done just that. Her career started at McKinsey where she was an analyst. From there she just kept moving up the career ladder, from senior program manager at Microsoft, vice president for the consumer experience for Where and MD of a New York venture capital company. She has also founded and managed two of her own companies.
Her belief in the need to fight for what you want and that sheer determination would pay dividends started to falter in her fortieth year. She was exhausted and was on the verge of collapse.
She consulted with a life coach who suggested that she should treat herself with a little more compassion. She is a perfectionist so allowing herself to slowdown was not easy. Even so, she put in some effort and started to see the results. She felt more motivated and gained more energy. The result was that she started making better decisions.
BUILDING A HUMAN CENTRED CULTURE
Following the near meltdown caused by exhaustion, Kogan wanted to help people to enjoy their working and personal lives. She wanted to teach people coping mechanisms and resilience. This motivated her to co-found Happier in 2012. Happier@work helps to change team cultures and improve productivity, creativity and innovation by applying the principles of the company in the workplace.
According to Kogan research has proven that a happy workplace encourages better problem solving, reduces stress and improves employee health, bringing the organisation greater success and offering it a competitive edge. She says that the turnover and absenteeism in companies where people are happy is considerably lower and productivity noticeably higher.
Companies can save themselves billions in absenteeism and poor performance. Unhappy workers have a negative influence on their co-workers and customers. It is her belief that employee emotional health is critical to the long- and short-term success of the organisation. She recommends that for a business to succeed leaders must develop a human centred culture in the organisation.
People will find greater fulfilment if they exercise their happy skills. She says that this does not mean that you must be positive about everything or that you must walk around with a grin on your face all day. This is not realistic. Unfortunate things happen from time to time and we must learn to deal with them.
Kogan says that people who have developed emotional wellbeing are better equipped to deal with difficult times when they do arise.
EMOTIONALLY HEALTHY TEAMS
If all of this sounds like hard work rest assured Kogan says that looking after your employee's emotional health takes surprisingly little effort. Small changes in behaviour can make a big difference in emotional wellbeing. Many of us forget the pleasantries and social interaction in the haste and bustle of the day.
Developing habits that encourage workplace happiness include intentionally kind actions such as leaving a note on a colleague's desk or computer or buying them a treat. These actions help to bolster connections between individuals making them feel like they are an important part of the employment network.
Kogan points out that people are at their most productive when they are free to express themselves and feel like part of the network. She uses Google research as an example of how important emotional health is in determining the success of a group.
The Google management team was interested in determining why some teams were more effective than others. They examined various teams in the organisation to find out why apparently similar teams produced significantly different results. They found that the teams that had the highest levels of trust and teamwork produced significantly better results.
How to spread happiness in the workplace?
Start and end meetings by expressing truly heartfelt gratitude for someone in the room. It doesn't have to take long and can come from anyone in the meeting.
Short breaks during the day help to improve productivity. Take a few minutes off during your working day to do something enjoyable such as taking a walk or a coffee break. Don't use the time to check social media. This is not restful.
Spread the love. Indulge a colleague with a treat or make them a cup of tea or coffee.
Get into the habit of saying thank you often.
Acknowledge those who have gone the extra mile.
Take the time to speak to your colleagues about everyday occurrences at home. Share a joke or inquire about their family.