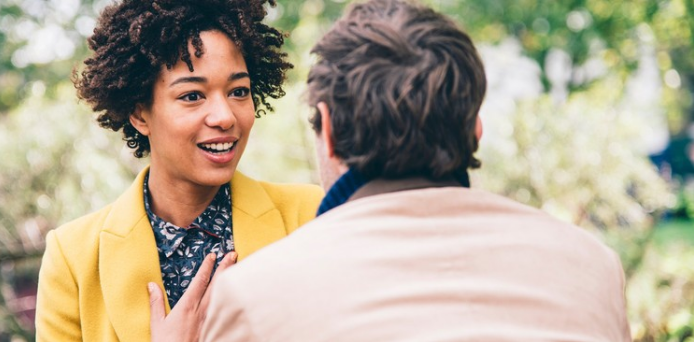 In many businesses, leadership skills are measured by how we speak and what we say in meetings. How we express ourselves in meetings can have a bigger impact on our career path than any of the speeches or presentations that we make. Everyone who develops the right set of skills can use meetings to help themselves up to the career track. Here is some simple advice for those hoping to make a positive impact on their careers by speaking up effectively in meetings.
STRATEGIES FOR EFFECTIVE SPEAKING
Prepare the bullets ahead of the meeting.
It is always better to prepare in advance. I know of an executive who early in her career was terribly afraid to speak in public. She compensated for the fear by setting herself the challenge of speaking at every meeting. To ensure that she did so effectively she prepared ahead of time. By so doing, she advanced her career in the organisation and is now recognised as one of the foremost speakers in the industry in which she operates.
Understand why you care.
Answer this question before you write your speech, prepare for your presentation or meeting or networking event. You should understand why you do what you do and why you care about it. You should know what you love about the organisation that
you work for and why. You should appreciate your role in that organisation. This will help you to build your self-confidence and to develop a sense of purpose. It should help you to understand that you do have credibility beyond your title and years of experience and that your knowledge is founded on your passion and commitment.
Stop and take a deep breath.
It takes courage to speak up at a meeting. You can change the direction of the conversation when the meeting has lost its way. You have the potential to lead your client into closing a deal. When you pause and take a deep breath you gain confidence and your voice strengthens so that when you speak, you sound convincing and self-assured. During the pause consider whether anyone else may have the same question and know that you could get that question answered on their behalf too. This should help to boost your confidence. You have the power to change the direction of a discussion or elucidate issues that may otherwise never have come to light. Speak up and be noticed.
Sometimes it is better to remain silent. It is important to know when to speak and when to keep quiet. Sometimes there is power in silence and in letting others have their say. Here are the situations where holding back is the best strategy.
WHEN TO HOLD BACK
Don't show off.
Every one of us has sat in that interminable meeting where the attendees have had enough and the discussion leader is trying to call the meeting to an end, but someone is determined to keep topic going. The discussion is over but the speaker appears
oblivious to the fact. Don't be that person. Ask yourself what you mean to contribute before you start to speak. If you are just piping up to demonstrate your knowledge of the subject, it is better to keep quiet and let the meeting continue without your input.
Helping to empower your team.
Allow others in your team to attain visibility and leadership skills. Demonstrate the team dynamic at the same time, letting your client see the full support of your team. You can do this by giving others in the team the opportunity to take part in
the discussions. When you always jump in with the answers to problems or feedback on issues you can stifle the problem solving skills of the team. Give your team the floor and you invite them to develop the skills that can help them advance their careers.
When the discussion is better left for a private moment.
Before bringing up a topic for conversation in a meeting ask yourself whether the discussion is best held in private or whether it needs public airing. Many executives complain that their direct reports bring up inappropriate subjects in general meetings. Awkward conversations are often better discussed behind closed doors rather than in groups where people are often defensive. In a similar vein, emails should also be guarded a reply to all could upset some members of the team.
Knowing when to speak up and when to keep quiet are important aspects for any leader. Raise your visibility and build up the trust of your team and customers by offering carefully considered insights and speaking up at meetings. In this way, you will grow your career prospects and climb the ladder to success.