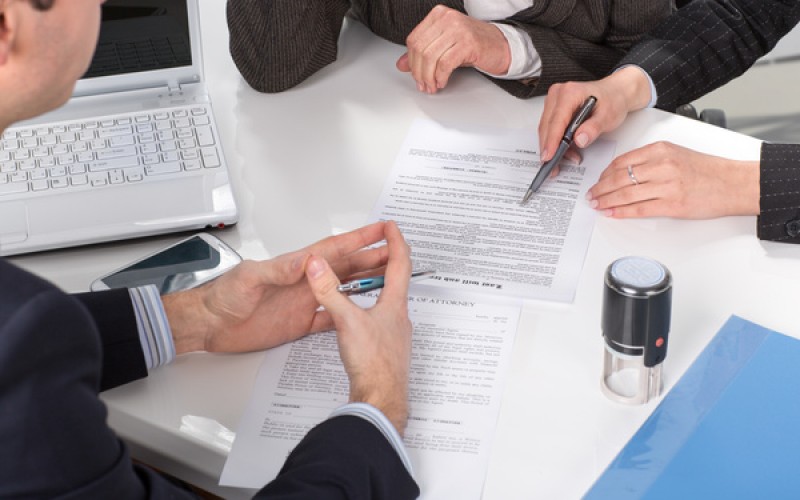 In today's world, it is essential that employers understand the rules of engagement if they are to protect their businesses from potential legal risks. Employers hoping stay on the right side of the law will in the future, at the very least, have to confront toxic work environments and respect the minimum rights of their employees.
It is vital that employers understand employment laws and the penalties for failing to apply them. Stick to the seven steps below and you'll ensure that you don't fall foul of the law.
CLEARLY STATED EMPLOYMENT CONTRACTS
A good start to any employment relationship is an employment contract that clearly covers the terms and conditions of employment. These must be clear and unambiguous. The contract should contain all of the information relevant to the employment relationship. It should at the very least include title, duties, direct reporting line, salary and benefits and the probation period (if any).
The contract should comply with all legal requirements. It should also protect the interests of the business. When role changes and promotions take place, the contracts should be updated to reflect these changes.
For employees in senior positions, the contract of employment should contain detailed sections that safeguard company intellection property and sensitive employer information. The contract should contain clauses on gardening leave during notice periods and should include all necessary limiting clauses.
The head of the employment and benefits team at Beauchamps, Sandra Masterson, cautions employers to ensure that they use the right kind of employment contract when hiring new employees. These include fixed-term, specified purpose,
indefinite duration and part time contracts.
Each carry different legal conditions. For example, there is no end date on a contract of indefinite duration and termination of employment conditions will form part of the contract. Whereas a fixed term contract fixes the expiry date of the contract and the employee will not have recourse to an unfair dismissal claim if he has signed such a contract and the end date is reached.
All employees are entitled to a written statement containing the main terms and conditions of their employment within five days of starting employment. The employer faces criminal charges if he has failed to supply the new employee with the statement a month after the employment start date.
2. ENSURE THAT YOUR HR POLICIES ARE UP TO DATE AND RELEVANT
Most employers have company policies that cover the day to day employment practices within the workplace. These generally cover such matters as performance management, discipline, and grievance procedures. These policies are, however, often difficult to implement fairly and consistently.
Employment policies are living documents. They should reflect changes in the environment. When employers update the policies, they should inform the employers of such updates. Employers should also provide training on policies particularly when it comes to the important, and often misunderstood areas, such as equality, diversity and inclusion.
Senior associate on the employment and benefits team at Mason Hayes & Curran Kady O'Connell says that consent is nota valid basis for using employee personal data. Employers must, therefore, carefully assess what legal grounds they have for processing personal data. Such processing must be necessary, balanced and non-invasive.
New technologies have resulted in traditional working hours becoming blurred and many employees feel that they are never really off duty.
Employers may require employees to work less than conventional hours, but they must not breech the limits of working time. They should not allow employees to work more than an average 48- hour week.
The Organisation of Working Time Act 1997 lays full responsibility for ensuring that employees take their statutory rest periods on the employer. If employers fail in this responsibility, they may be instructed to pay the employee up to two years gross renumeration.
3. RESPECT MINIMUM ENTITLEMENTS
The law in Ireland is designed to protect the rights of the employee to basic minimum entitlements and protection.
O'Connell says that there are many businesses who employ people on a flexible short-term basis and then erroneously believe that these employees are not protected from exploitation by the employment law of the country. Employers should note that Work Relations Commission can instruct an employer that breaches the employment laws to pay up to two years' renumeration to employees who have suffered the consequences.
Every employee regardless of how their employment contract is structured is entitled to their basic minimum rights according to the employment laws of the country. These rights include:
A basic minimum wage
 Paid public holidays
Paid annual leave
A minimum termination period
Protective leave
Protection against unfair dismissal
4. NO DISCRIMINATION
Employers must understand that anti-discriminatory legislation extends to the recruitment process and includes the advertising of the job vacancy. So says Sandra Masterson. And she says that an advertisement may be relevant in interpreting a contract of employment.
Would-be employers can at any stage face claims of discrimination on the grounds of sexual orientation, age, religion, disability, civil status, gender, race or membership of a Traveller family.
She advises employers to keep clear, transparent and complete records of the interviewing process. Employers should store this information for a minimum of 12 months following the recruitment process in case there are any claims of discrimination.
Employers should ensure that there are objective selection criteria for the recruitment process. The selection panel should comprise a group of suitably qualified people.
All recruitment candidates must receive equal treatment. Employers should take steps to accommodate disabled candidates. As soon as the interview is done, the panel must complete an independent and fact-based assessment using the pre-determined selection criteria as a basis for selection.
In recent years retirement has become another contentious employment subject with more and more employees claiming that forced retirement as 65 is a discriminatory act. Employers wanting to avoid arguments in this regard should include the retirement age in the contract of employment. They should also have a retirement policy that clearly justifies the imposition of a retirement age with clear reference to the needs of the organisation.
5.  FOLLOW FAIR PROCEDURES
Employers must ensure that they have fair disciplinary procedures in place. If they don't, they could face an award for damages from the courts or the Workplace Relations Commission. All process must be objectively fair.
The employer must make the employee aware of the charges against them. An independent chair must be appointed. The employee is entitled to representation and may appeal the decision of the chair.
A well-developed disciplinary procedure forms the foundation of fair procedures and due process when dealing with disciplinary issues in the workplace.
Employees are protected by the law when it comes to disciplinary action. Where there are serious allegations against the employees, they may have the right to legal representation at the hearing and can also cross-examine those who accuse them.
6. KEEP RECORDS
Employers have a legal obligation to keep records of times worked by the employees. If the Workplace Relations Commission inspector visits your premises, these are the first documents that he will ask to see.
Not only must you record working times, you are also obliged to keep records of rest breaks and holidays. Employers must also preserve records of grievances and disciplinary procedures.
It is a good idea to get into the habit of making notes just after any meeting with the employee and then sending it to him/her and asking for input. If they sign off the note you have proof of the discussion. This could help you in any future dispute.
7. TACKLE THE TOXIC WORK ENVIRONMENT
Recently much media attention has been drawn to the issue of bullying and harassment by the #MeToo movement.
According to Kady O'Connell sex discrimination claims in the UK have risen by 69% since 2015. In Ireland, employment equality legislation bars all types of harassment in the workplace.
According to health and safety legislation employers must take all reasonable and practical steps to ensure that employees are protected from all forms of bullying and harassment.
Employers should ensure that they have procedures in place whereby the employees can report all cases of bullying and harassment. Staff should receive training on these procedures on a regular basis.
Employers who don't deal with bullying and harassment in the workplace could face legal action and the bad publicity that may follow. They will also battle to retain staff.