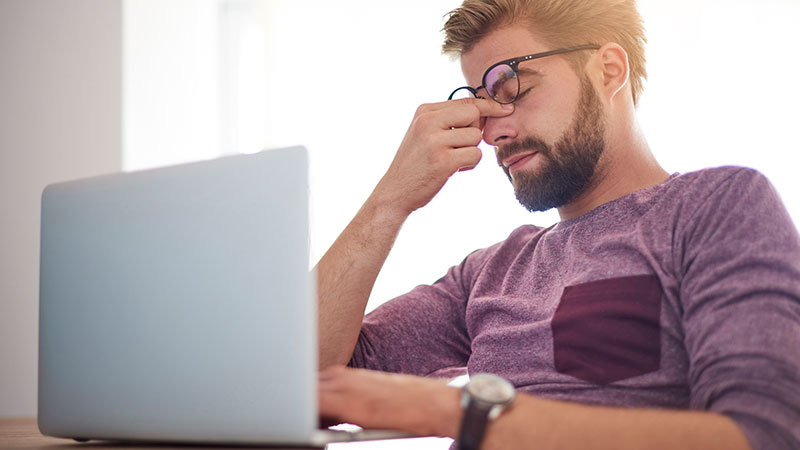 Take full control of your life in just 60 seconds
Stress is a dual problem. It refers both to the mental awareness of tension and the physical response to that tension.
There are times when stress is essential to our well-being. It is the means by which we recognise and react to confrontations.
Stress happens when you believe you are at risk or facing hazards. As soon as you face a perceived threat your body reacts by triggering hormones which put you on high alert. This is what triggers, in turn, the fight or
flight response.
Stress occurrences can include all kinds of events including relationship problems, work related stresses such as retrenchments or physical danger such as when you happen upon a spider along your hiking path. When such events occur your body releases cortisol along with a rush of other hormones.
Even though this rush of hormones may save your life in the event of a dangerous encounter in the wild, it does little to solve ongoing problems such as relationship problems or a life-threatening illness.
Stress is not good for you, so it is essential to find a way to effectively manage it. You need to find that reset button to get on with your daily activities, stress-free.
I've recently started using a system called STOP. It's a self-care practice that
takes just one minute, and it works. I have found it to be one of the most
effective means to stop stress in its tracks.
How to use STOP
STOP is an acronym for Get Still, Think, Observe and Pivot.
STOP offers you a method of taking a quick look at your health. It is about living in the moment, helping you to evade the mix of feelings, thoughts and a lack of energy that can result in stress build-up.
STOP can help you to do a self-assessment offering you a means to overcome stress and a way to identify what it is that triggers your stress.
STOP consists of four easy steps as detailed below. Each step will take you 15 seconds.
The fifteen-second intervals that I have suggested for the process works for me, but you may take longer. If you need a minute for each step, then take your time. The whole point of the process is to draw you into the now when you're stressed and need some respite.
GET STILL
When you are faced with a stressful event, try to relax or get still. This should help to overcome your natural fight or flight response, your immediate reaction to run or defend yourself against the threat. If you can calm yourself down under such circumstances, you will have control over the situation. Your mental strength is greater than the power of your body. Knowing this you can use the power of the brain to take control of your body. Calm yourself down, inhale through your nose while you count to five and take control.
THINK
Once you have regained your equilibrium, try thinking about the circumstances unemotionally. Consider what it is about the event that activates your stress trigger. It will help if you allocate a word to the situation. Perhaps someone cut you off in the traffic and that triggered your response. The word traffic would adequately describe the stress trigger. Having identified what upset you, you can start to objectively consider
your thoughts and reactions to the event. Doing this allows you to reduce the triggers into smaller more manageable parts.
OBSERVE
Once you know what triggered your stressful event, try to stand outside yourself as an objective observer. Consider what caused you to react as you did to the trigger. Understand what triggered the intense emotional reaction to the situation. Observing yourself from a distance can help you to understand the situation better. It is an essential part of caring for yourself.
PIVOT
Having calmed yourself down, named your stress trigger and seen yourself through the eyes of a neutral observer, you are now ready to pivot the way that you think. This is a formidable tool that can help you escape from the spiral of your thoughts. The aim of the pivot is to take you to the place that makes you happiest. Go to the place of your dreams. Keep a mental picture of your happy space, let yourself escape to that place and it will draw you right out of your stressful situation.