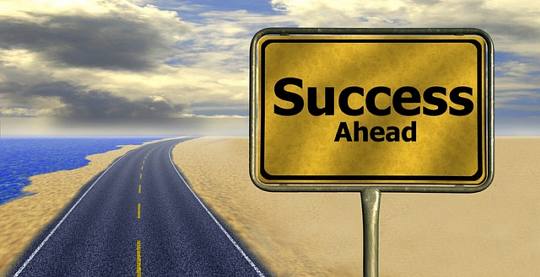 Build the right habits and motivation will find you.
Most of us have met people who are always passionate and full of life. It seems that they have a secret stash of motivation.
Well, it turns out that motivated people do have an undisclosed font of enthusiasm and energy. Many highly motivated people don't think about the source of their energy because they have developed habits that ensure that they remain motivated and enthusiastic at all times.
All of us are motivated from time to time but people who are constantly motivated have found methods that help them to constantly create more vigour.
Enthusiastic and energised people craft a life that ensures that they have a constant source of additional motivation by surrounding themselves with activities that create energy.
I've singled out six habits that we can learn from people who never lose their zest for life.
1. MANAGE YOUR ENERGY RATHER THAN YOUR TIME
Manage your energy rather than your time. Energy is what drives motivation. Most of the efficiency and self-help advice that we get is all about improving our time management. The sage advice makes all kinds of suggestions on how to use our time more effectively so that you get more out of the day.
They miss one point. Motivation has nothing to do with time. Motivation is all about energy. No matter how much time you have, if you spend that time on energy sapping activities, you'll never find your motivation. Fortunately, the opposite is also true, no matter how little time you have, you can get a lot done if you have loads of energy and passion.
This suggests that you should concentrate on how to improve your energy rather on how much time you have. Here are some suggestions to get you going:
Begin each day with the most stimulating activities.
This is the best way to kick start your day. It ensures that you have something worth getting out of bed for. Completing an exciting task will stimulate you to continue onto the next task of the day.
Find someone else to do the energy sapping activities.
Find someone to delegate the energy sapping tasks to. Opportunities to outsource abound and there is always someone out there who is more than willing to do the tasks that leave us drained.
Do all the energy sapping tasks at once.
If there are draining tasks that you just can't give away, batch them all together and do them all at once. That way you can at least clear away all of the draining activities and then get on with doing those things that motivate you most.
In setting up your daily routine, centre your plans around the energy requirements and not the time taken. When you plan your days, make energy, not time, your guiding principle.
2. MAKE SURE THAT YOU'RE SURROUNDED BY HIGHLY MOTIVATED PEOPLE
The people we mix with have a huge impact on our own emotions and attitudes. Enthusiastic people know that and they use the knowledge to their benefit.
You've no doubt noticed in your daily interaction with others how their attitudes to life can affect your own enthusiasm and energy.
• Happy positive collaboration with motivated and energetic people can leave you feeling almost instantly motivated and full of the joys of life
• In the same way a negative person can leave you feeling drained and devoid of any motivation. The people that you spend a lot of time with have the power to affect the way you feel most of the time. If you are constantly in the company of people that sap your energy, you can hardly expect to come out of those interactions feeling motivated and raring to go. On the other hand, if you seek the company of motivated and enthusiastic people you will find that their enthusiasm will have a positive effect on your own feelings.
So, think carefully about who you spend your time with.
• If you're seeking a new position, take a careful look at how much energy the people in the office have.
• If you're looking for a business partner make sure that you find one with loads of energy.
• If you're looking for a nerd romantic partner make sure that they don't drain you of energy.
To feel more enthusiastic and motivated in your own life, you have to keep company with the people who create energy rather than draining it.
3. CELEBRATE YOUR ACHIEVEMENTS
Celebrate even your smallest achievements. You'll find that it will empower you to greater motivation. It's simple enough to do and it's
worth the effort. It's all about rewarding yourself for the behaviour that you want to perpetuate.
Humans like recognition and reward, and so it has a positive impact on future behaviour. When you run your first half marathon and your friends and family celebrate your achievement with you, wishing you well and congratulating you, you are much more likely to sign up for the next one.
If you're willing to share your problems and concerns with your partner and they offer you sympathy and approbation for sharing you'll be willing and even enthusiastic to speak your concerns about them in the future.
So, here's the lesson in this.
Learning to regularly celebrate your own accomplishments will lead you to create a motivation that will help you to achieve your ambitions in the future. Celebrating your own accomplishments costs nothing. You don't have to splash out on luxury gifts or throw a huge bash. The timing of the reward is more important than the size. when it comes to building motivation, immediate reward pips a delayed one to the post every time.
There are plenty of small celebrations that will motivate you to achieve
more:
• Take yourself out for your favourite lunch when you've finished a masterly presentation at work.
• Congratulate yourself when you achieve an A on a test.
• Buy yourself your favourite coffee as a reward for starting an exercise routine.
It makes psychological sense to reward yourself for a job well done.
4. WHEN YOU FAIL, FORGIVE YOURSELF
It's not the end of the world if you fail. The only people who never fail are those who have never tried. If you're too harsh on yourself in the face of failure, you'll slay your motivation. People with low self-esteem tend to criticise themselves harshly and look judgmentally upon the errors that they have made.
• They consider themselves unworthy.
• They indulge in negative self-talk.
• They castigate themselves, believing, incorrectly, that it will motivate them to do better in the future.
Beating yourself up and mistreating yourself will not improve your motivation, quite the opposite. It will lead to further mistreatment and unhappiness. Fortunately, the opposite also applies.
Being compassionate with yourself will help you to recuperate from a setback.
Enthusiastic people not only stay motivated and invigorated – they are also accomplished at growing their motivation and vitality even when they suffer setbacks. The most effective way to ensure that your motivation and energy remain intact after suffering a setback is to forgive yourself and treat yourself with compassion.
• Speak to yourself with kindness as you would to a friend who is unhappy.
• Empathise with yourself. You are, after all, more than the sum total of your errors.
• Making mistakes and feeling terrible about them is no reflection of your own skills or talents.
Treat yourself gently and you'll stay motivated even when the going gets tough.
5. CRAFT AN ENVIRONMENT THAT CREATES  ENERGY
As much as the people that you interact with can sap your energy, so too, can the environment. We all like to think that we are in control and have the solution to everything, that with enough positive energy we can overcome all the odds. This is not true. Your environment is vitally important to how you feel and how much energy and motivation you manage to drum up on a daily basis.
• Getting into an important discussion with your partner as you climb into bed at the end of an exhausting day is unlikely to end well.
• Working in a disorganised work environment is likely to suck the energy from you and lead to procrastination and distraction.
• Taking a run on an icy morning with inappropriate gear will quickly put you off any further exercise.
The design of your environment can help you to stay motivated. It isn't always possible to change your environment, but you may find that it isn't as difficult as you think. And redesigning your work or living space can have a major impact on your energy and motivation levels.
• Make time to discuss your problems with your partner in a relaxed environment over coffee on the weekend.
• Make sure that your desk is properly arranged and sorted before you leave in the afternoon so that you can walk right in in the morning and get stuck in.
• If you plan to take up running make sure that you have suitable gear before you start.
The resolution to motivation problems is not just about exerting more self-control, it is possible to create an environment that supports your objectives rather then making their attainment more difficult to achieve.
6. JUST  SAY NO
Accepting every task despite conflicting motivations has a way of draining your motivation and energy. When you run out of energy, your motivation will disappear along with it. How can you expect to find the energy and motivation to complete important activities when you're using all your energy on unimportant and trivial ones?
• How can you find the time to pursue vital tasks at work if you are always taking on other people's tasks?
• How can you pursue a great new hobby if you have already committed to spending your evenings at the movies?
• How can you spend time with your family if you're always out and about?
Make sure that you're spending your motivation on the things that matter rather than squandering it on trivia. Prioritise the important things and you'll find that you have plenty of motivation:
• If your relationship is important to you, you won't spend every night in the pub
• If health is important to you, you'll get out of bed early and go off to the gym
• If the success of your business is really important, you'll give up your weekend sports plans to spend with your business partner making plans for the future.
Everyone has a finite level of energy. If you drain yours on the things that aren't important, you'll have no energy left for the things that matter most.
In summary
You can remain constantly motivated by developing habits that ensure that you spend your energy on the things that matter and surround yourself with people and environments that feed your energy rather than draining it. By changing the way that you do things you can ensure that you have more than enough energy to do the things that matter.