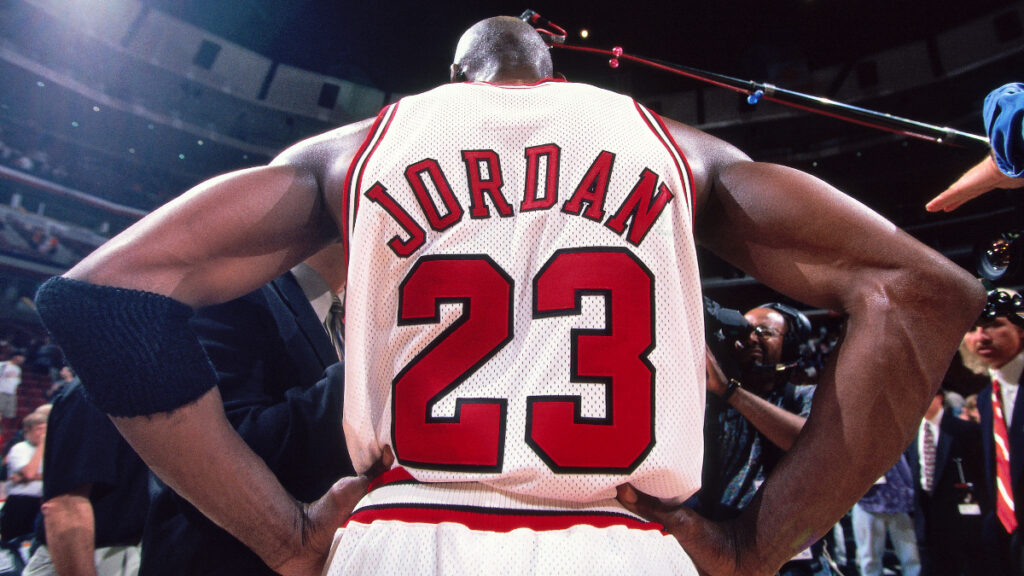 LEARNING FROM MICHAEL JORDAN AND MARCUS AURELIUS
As a child I was huge Michael Jordan fan, as were many other sports fans. For me he is the absolute epitome of mental toughness.
Right now, I am partway through a series that documents Michael Jordan's last basketball season with the Chicago Bulls. The Last Dance is a great documentary even for those who are not basketball fans. The series offers you a view into the life of one of the world's greatest competitive sportsmen ever.
Many believe that Michael Jordan is the best player of basketball in the history of the game. He won every one of the 6 NBA finals that played in. Other basketball icons like Magic Johnson, Lebron James, Kobe Bryant and Larry Bird have all lost at least one championship game.
Many people see Michael Jordan as the epitome of mental toughness. There was no stopping him. He was a legend. One great story that lives on is the 1997 NBA Finals where he played a major role in the game despite having a stomach bug. If you've ever had a stomach bug, you'll know that it lays you low. Despite being ill Jordan showed up and during the course of the game managed to score 38 points. There are few healthy players have can boast even one game where they scored as many points.
Michael Jordan's life was beset by challenges and distraction which would have set back a lesser sportsman. And he was not just physically talented, what set him apart was his mental toughness.
Understanding Mental Toughness?
The concept of mental toughness has not been around for long and has origins in professional sports. Around twenty years ago the concept started to draw the interest of the scientists.  In a paper published in the Journal of Applied Sport Psychology in 2002, Graham Jones, Sheldon Hanton, and Declan Connaughton defined mental toughness as: "Having the natural or developed psychological edge that enables you to: generally, cope better than your opponents with the many demands (competition, training, lifestyle) that sport places on a performer; specifically, be more consistent and better than your opponents in remaining determined, focused, confident, and in control under pressure."
The references to mental toughness maybe new, but the concept has been around for more than 2000 years and goes all the way back to the Stoic Roman emperor Marcus Aurelius.
Indifference to Indifferent Things Equals Mental Toughness
The concept of mental toughness originated from the world of sports. Michael Jordan was a perfect example of an athlete who could perform well even when he was pressured. No matter the circumstances, he was never distracted and did what he had to do. This becomes abundantly clear in the documentary.
So how does the man in the street develop the type of mental toughness demonstrated by Michael Jordan. The ability to perform well in a pressurised environment is something that all of us can do with. This year has not been easy, living though lock down brought on by the pandemic has resulted in a fast-changing global environment with uncertain outcomes that all of us must deal with. Mental toughness can ensure that we perform consistently when the going gets tough.
In watching Michael Jordan in the documentary, I realised that what he did was very similar to the Stoic concept of "indifference to indifferent things." Jordan's talk brought to mind the words of the Stoic Roman emperor Marcus Aurelius. He kept a journal called Meditations in which he wrote: "To live one's life in the best way: the power to do this resides within our soul, if we are capable of being indifferent to indifferent things."
This is the first law of Stoicism. According to the Stoics you should worry only about those things that are important to you. Remain indifferent to the feelings and circumstances that are obstacles to achieving your dreams. These are just noise and should not detract you from your mission. Marcus Aurelius as a Stoic had as his life's objective the moral good that the Stoics pursued. Michael Jordan would not be distracted from anything that got in the way of winning the championship.
Indifference in Practice
The works of the Stoics Seneca, Epictetus and Aurelius are instructive on how to practice indifference. They highlight the importance of repetition and practice. If you want to develop mental toughness you have to start to practice indifference in your everyday life.
When things happen that upset your equilibrium, get over it
Understand what your highest objective is and pursue it
indifferently
Make sure that everything is centred around your life's goals
Don't be indifferent to everything
This is how I have started practicing indifference in my life
I dropped my expensive smart phone in the pool – Indifferent.
Someone who had read an article of mine left constructive
criticism of the article – Not indifferent.
Someone in the office spread rumours about me – Indifferent
 My child fell and hurt herself badly – Not indifferent.
It's easy to practice. If something is important you pay attention and do what has to be done. If it is unimportant get on with your life. Since all of this revolves around what is important and what is not, you can only start to practice this if you understand your priorities. Personal goals are a prerequisite for mental toughness.
You must have a set of core values. This presumes that you understand yourself allowing you to focus on the things that are important and ignore the rest. Right now, all of us face daily challenges so it should be easy to find ways to practice the ancient art of indifference. Keep practicing and you should soon start to see a change in the way that you think. You'll know when you are starting to develop mental toughness when your actions become predictable and consistent.